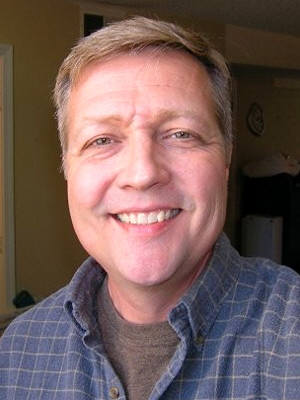 WARNER BROS. HOME VIDEO - INTERNATIONAL, Burbank, CA
NORMS RESTAURANTS / QUALITY ADVERTISING, Orange County, CA
RAINY DAY BOOKS, Fairway, KS (A Fortune 500 Small Business)
IMAGE ENTERTAINMENT, Chatsworth, CA
AMERISTAR CASINO & HOTEL, Kansas City, MO
NEW ORLEANS BURLESQUE FESTIVAL, New Orleans, LA
COMMERCE BANK / COMMERCE VISA, Kansas City, MO
KANSAS COSMOSPHERE SPACE MUSEUM - A SMITHSONIAN AFFILIATE, Hutchinson, KS
NEXTGEN ILLUMINATION, INC., Fayetteville, AR
WADE WILLIAMS DISTRIBUTION, Kansas City, MO
CHARLES ATLAS, LTD., New York, NY
KANSAS CITY SCIENCE FICTION & FANTASY SOCIETY PRESS, Kansas City, MO
ENGLEWOOD ENTERAINMENT, Independence, MO
ARGOSY HOTEL & CASINO , Kansas City, MO
WILD AND WOOLLY VIDEO, Louisville, KY
LAST TANGLE SALON, Overland Park, KS
MUGS UP ROOT BEER / MUGS UP DRIVE-IN / MUGS UP DINER, Independence, MO
HU HOT MONGOLIAN GRILL, Missoula, MT
INTERNATIONAL H2O, Ft. Lauderdale, FL
SUSAN B. KOMEN BREAST CANCER FOUNDATION - K.C. AFFILIATE, Kansas City, MO
ROSS CUSTOM CARPENTRY, Lawrence, KS
CORINTH FILMS, Riegersville, PA
BIGGIE BURGERS, Newmarket, Ontario, Canada
VICTOR'S CHICAGO PIZZA, PASTA & SANDWICHES, Desoto, KS
STRIDER STITCHES, Flower Mound, TX
ENGLEWOOD FILM FOUNDATION, Independence, MO
BIG DADDY'S SCOREBOARD SPORTS GRILLE, Portsmouth, NH
URSUS PUBLISHING, INC., Overland Park, KS
BIJOUFLIX RELEASING / BIJOU CAFE VENTURES, Van Nuys, CA
SUNRINITY HEALTH THERAPUTIC MASSAGE & BODYWORKS, Overland Park, KS
GENESIS MAGAZINE / MAGNA PUBLISISHING, Paramus, NJ
VIDEO EYEBALL MAGAZINE, Boston MA
SPORTS PAGE BREWERY, Lawrence, KS
COOKIE GIANT'S OLD TIME SODA FOUNTAIN, Plantation, FL
JACK'S BLUES SHACK RECORDS, Valencia, CA
VIDEOSCOPE BOOKS / FAN MEDIA, INC., Ocean Grove, NJ
STADIUM GRILL, INC., Marana, AZ
GALAXY GRILL, Overland Park, KS
HEINE BROS. COFFEE, Louisville, KY
ZAK'S TAVERN & BAR, Woodland Park, CO
SOURDOUGH GRILL, Olathe, KS
WATERMAN'S BEACHWOOD GRILL, Virginia Beach, VA
HALFWAY TO HOLLYWOOD FILM FESTIVAL, Overland Park, KS
NOTTINGHAM'S, A DISTINCITIVE TAVERN, Columbia, MD
FINE ARTS THEATRE GROUP, Overland Park, KS
RAPID HEART ENTERTAINMENT, Burbank, CA
KANSAS SILENT FILM FESTIVAL, Topeka, KS
OTTO'S MALT SHOP / THE COVERED DISH, INC., Kansas City, MO
HAYWARD'S PIT BBQ, Overland Park, KS
FILM ROW PICTURES / FILM ROW KANSAS CITY, INC., Kansas City, MO
RAWHIDE BBQ, Smithville, MO
THE DETOUR COFFEE SHOP, Independence, MO
PIN-UP GIRL LIGHTERS / Z LIGHTERS, Shawnee Mission, KS
FAT DANNY AND THE HARD TYMZ BLUES BAND, Canoga Park, CA
CITYWIDE MAINTAINENCE, Lenexa, KS
BACKLAND HEMP EARTHWEAR / FREE STATE INTERNATIONAL, Lawrence, KS
"SHOW ME THE CITY" MAP GUIDES, Kansas City, MO
MACEK AUTO SERVICE, Merriam, KS
ADAM'S RIB KANSAS CITY BAR-BE-QUE, Shawnee, KS
KANSAS CITY FILMFEST, Kansas City, MO
THE LODGING GROUP, LLC, Prairie Village, KS
HOPE'S HOT CONCEPTS, LLC, Overland Park, KS
MISS SHUCKUMS BAR & GRILL, Panama Beach, FL
FIN AND PETE'S BAR & GRILL, Kansas City, MO
HOME RUG CARPET AND DRAPERY CLEANING, Olathe, KS
KANSAS CITY FILMFEST, Kansas CIty, MO
THE PERSONAL MARKETING CO., INC. Lenexa, KS
RENUVA BACK & PAIN CENTERS, Lee's Summit, MO
VARADY COUNSELING SERVICES, LLC, Overland Park, KS
HEALTHY LIVING SURGICAL WEIGHT-LOSS SUPPORT, Lenexa, KS
etc.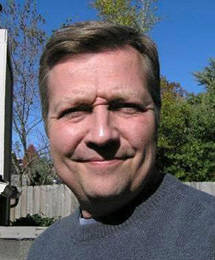 All content copyright Tucker Johnston Design. All rights reserved.
Tucker Johnston Design is a full-service graphic design & digital imaging studio specializing in logo design & branding, advertising & marketing design, restaurant menu design, dvd & cd packaging and special event & movie poster design; for use in all media, including print, broadcast and digital. Established 1995.
Tucker Johnston creative director / designer
Tucker Johnston graduated from the University of Kansas with a BFA in Design and attended film school at the University of Southern California, where he studied film production under famed Warner Bros. film director, Andre de Toth (HOUSE OF WAX).
Johnston started out as an art department intern at The Wolfe Co. in Hollywood, co-designing music videos for Blue Oyster Cult and The Stray Cats. Working his way up through the ranks, Johnston soon became an art director and property master working on feature film and television productions for companies including Walt Disney Pictures, PBS, Tri-Star Pictures and Playboy, working with such film/TV personalities as Robert Mitchum, Lily Tomlin, Jerry Stiller, Rhonda Fleming and Virginia Madsen.
Johnston was property manager on the critically-acclaimed Emmy Award-winning PBS movie, SWEET 15 starring Tony Plana, Jenny Gago and Jerry Stiller.
During this time, Johnston teamed-up with Production Designer Robert Sissman and started TWO DUDES FROM WYOMING, an L.A.-based art direction company. The pair designed and art directed numerous feature film and television productions, including The Disney Channel's Mickey Mouse Club serials, SECRET BODYGUARD and MY LIFE AS A BABYSITTER. They also designed commercials and industrials for clients including Apple, Hyundai, Honda and The Sharper Image, as well as MTV music videos for groups including R.E.O. Speedwagon, Eric Burden and The Manhattan Transfer.
Johnston thoroughly enjoyed bringing other filmmaker's visions to the screen, but he also had his own creative vision to express. It was time to make his own feature film. The result was BLOOD SALVAGE, a quirky, atmospheric horror thriller starring screen legend Ray Walston (Fast Times At Ridgepoint High), John Saxon (A Nightmare On Elm Street) and Heavyweight Champion Evander Holyfield, who was also one of the Executive Producers. The film was nominated for "The Drive-In Movie Critic" Joe Bob Briggs's Golden Hubcap Award for "Best Movie Bad Guy" and has since developed a cult-following among horror fans, thanks in a great part to online fan forums and social media groups like www.facebook.com/pages/Blood-Salvage/117525641613164
In 1995, with major technological advances in graphic design and digital imaging software, Johnston made the decision to leave the film industry and set-up a cutting-edge graphic design studio in Kansas City. The decision proved to be a sound one. Twenty-three years later, Tucker Johnston Design is still creating memorable promotional and advertising designs for small businesses and entrepreneurs around the country.